Lee
Choong Hiong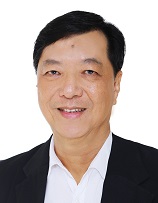 Founder, Executive Director
Lee Choong Hiong founded LCH Quantity Surveying in 1986 and has since been appointed the Consultant Quantity Surveyor for multi-million projects across all market segments. Mr Lee graduated with a Bachelor of Science in Building from National University of Singapore and has been a Fellow of Royal Institute of Chartered Surveyors (UK) since 1989 and a Member of Singapore Institute of Surveyors & Valuers (SISV) since 1975.

With over 50 years of experience as an accomplished construction consulting professional, Mr Lee has an extensive track record in Quantity Surveying and Dispute Resolution. He stood as an Expert Witness in numerous reconciliation proceedings on major commercial disputes.
Yong
Natalie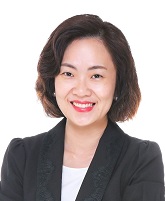 Managing Director
Natalie Yong first joined LCH Quantity Surveying in 1995 after graduating with a Diploma in Building from Singapore Polytechnic. In 2016, she
was appointed Managing Partner of LCH Quantity Surveying. Under her leadership, she has revamped traditional Quantity Surveying practice to bring value-added services to the Client and directed the company towards addressing the unmet needs in new markets.
Natalie has lived and worked globally, including the United States and United Kingdom, where she obtained her Bachelor of Science (Honours) in Quantity Surveying from London South Bank University. Her diverse exposure and experience provide deeper and more nuanced insights of doing business in a fast-changing environment.
Oh
Ju Yeon, Jamie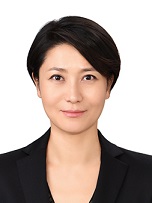 Director
LCH Quantity Surveying Korea Co. Ltd
Jamie Oh heads the office of LCH Korea practice. Prior to this appointment, she was the Vice President of iAxil (an arm of Ascendas Singapore) and a Regional Director of DoAllTech Co. Ltd Korea, an IT solution to Construction Management.
Jamie graduated with a Bachelor of Science in Architecture (Honours) from the University of New South Wales, Australia. She has a broad range of experience both locally and internationally, with expertise in Project Management Information System. Coupled with a wide range of networking in various fields, Jamie leads our Korea office's business development.