Lee
Choong Hiong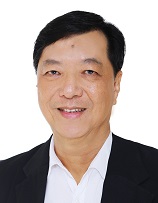 Founder, Executive Director
Mr Lee Choong Hiong started as a senior quantity surveyor in Lau Teo & Yong in 1973. He later joined Lim Chan Hoe & Partners as a partner from 1981 to 1986.
Mr Lee founded LCH Quantity Surveying Consultant in 1986 and had since been appointed the Consultant QS for multi-million worth of projects across all market segments. As a Chartered Quantity Surveyor, he is able to provide strategic advice to a range of clients.
As an accomplished construction consulting professional for more than 40 years, Mr Lee has a broad experience in quantity surveying and dispute resolution. He stood as Expert Witness in numerous conciliations proceedings on major commercial disputes.
Mr Lee holds a Bachelor of Science (Building) from the then University of Singapore in 1973 (now known as National University of Singapore) and is a fellow member of the Royal Institution of Chartered Surveyors (UK) and a member of the Singapore Institute of Surveyors and Valuers.
Yong
Natalie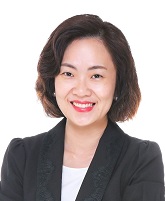 Managing Director
Ms Yong first joined LCH Quantity Surveying Consultant in 1995 as an Assistant Quantity Surveyor after graduating with a Diploma in Building from Singapore Polytechnic. She further pursued her passion in the built environment, obtaining her Bachelors of Science (Honors) in Quantity Surveying in 1998 from London South Bank University in United Kingdom.
Ms Yong has worked on projects ranging from private residential and commercial projects to being a lead consultant in a consortium, which manages Singapore Ministry of Defence's facilities. They include camps and bases of the Army, Navy and Air Force.
Natalie has lived and worked in other parts of the world, such as the United Kingdom and the United States. Her diverse exposure and experience provides a deeper understanding of doing business in a fast changing environment.
In 2016, she was appointed Managing Director of LCH Quantity Surveying Pte Ltd. She believes the potential of widening the role of a Quantity Surveyor, from the traditional Quantity Surveying practice to bringing more value added services to the Client and addressing the unmet needs in the new markets.
Oh
Ju Yeon, Jamie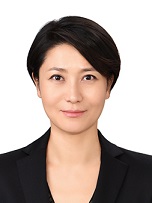 Director
LCH Quantity Surveying Korea Co. Ltd
Ms Oh heads the office of LCH Korea practice. She has a broad range of experience both locally and internationally, particularly in relation to Project Management Information System.
Ms Oh graduated with a Bachelor of Science in Architecture with Honours in 2000 from the University of New South Wales, Australia. Her expertise and insight, coupled with a wide range of networking in various fields enables her to successfully manage business development work in the construction industry.
Prior to this appointment, she was the Vice President of iAxil (an arm of Ascendas Singapore) and a Regional Director of DoAllTech Co. Ltd Korea, an IT solution to Construction Management.
Cha
Hyunwoo, Jack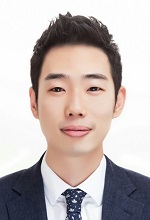 Director, MRICS
LCH Quantity Surveying Korea Co. Ltd
Mr. Cha is the Director, Business Development of LCH Korea practice. He is responsible for business development, clients' relations and project leadership above and beyond his duties as a Quantity Surveyor.
Educated in the prestigious University of Cape Town in South Africa, Mr Cha graduated with a Bachelor of Science in Quantity Surveying with Honours in 2008 and is one of the few recognized Quantity Surveyors in Korea. His project portfolio includes hotels, offices, residential, commercial, medical and academic developments.
With his exposure living in South Africa, Australia and Korea, Mr Cha is able to provide valuable expertise with a global view, integrating professional quantity surveyor practices with local knowledge.
Lau
Chern Hin, Matthew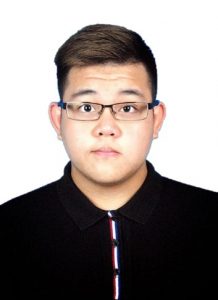 Director
LCH Quantity Surveying Timor Unipessoal LDA
Mr Lau helms our LCH Timor office, the first Quantity Surveying Consultancy Firm in Timor-Leste. He is responsible for the operations, as well as the business development and clients' relations in the country.
Mr Lau grew up in Brunei, a developing country much like Timor-Leste. He graduated with a Bachelor of Quantity Surveying with Honours from Taylor's University, Malaysia, and has worked with both Quantity Surveying Consultancy firms and Contractor firms in Brunei and Singapore.
He is also capable of conversing in three languages – English, Chinese and Bahasa Melayu. Hence, we believe Mr Lau will be able to communicate and connect with people from diverse cultural backgrounds, which may be a huge advantage in business development and can open up many opportunities.